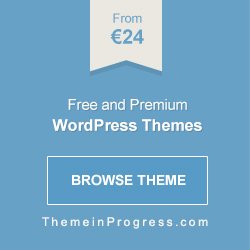 Some WordPress people and companies publish transparency reports of their monthly or yearly income, innovations and strategies with the WordPress community. They provide inspiration and deeper insights to other members of the community.
Millions of users, thousands of programmers, developers, designers and bloggers are employed in WordPress development, customization, support etc. Indeed, it has developed as a high income generating business itself while there are thousands of business websites using WordPress as their CMS.
There are hundreds of reasons to be inspired with this ever-growing platform. Among them, transparent progress statistics do give enthusiasm and motivation for the beginners. Below are the latest WordPress transparency reports presented by some companies to the public.
CodeinWP
CodeinWP is a WordPress development agency offering WordPress design, themes plugins and custom development services. It publishes transparency reports monthly or twice a month with overall income statistics and strategies taken by the company. It is the March 2016 edition of their report.
AccessPress Themes
AccessPress Themes is an online store of beautiful WordPress themes and plugins. It features its free WordPress themes and plugins in the official WordPress directory. Premium themes are sold out from its own website and premium plugins are available at CodeCanyon. They timely update the list of Top Selling WordPress themes on their official blog. The yearly transparency report is presented in the WordCamp every year. This is the report of the year 2015 available on WordPress.TV.
WP Rocket
WP Rocket is a popular WordPress plugin. WP Rocket helps your WordPress website work very fast and efficient like a rocket. WP Rocket publishes its transparency report in every two months or so. It is their latest report of August/ September edition of 2015.
Pippins Plugins
Pippins Plugins features powerful WordPress plugins. Along with the plugins, one can find useful plugin tutorials, reviews etc in the website. It publishes yearly reviews including various aspects the team, customer support, revenue stats etc. This is the annual review of the year 2015.
Want to share yours? Feel free to write to us! Get inspired and keep inspiring!:)